Figure 1. Waiting room and Therapeutic Wobble Chair.
Our office uses the most up-to-date technologies to record and secure medical information, including our self check-in software.
Therapeutic Wobble chair - A daily regimen of 5-8 minutes full range of motion exercise are absolutely essential for daily metabolic interchange, nutrition intake and elimination of waste products in order to maintain healthy well-hydrated spinal discs, ligaments and tendons. (The Aging Lumbar Spine, Bernini P.M.D. et al. Saunders, 1982)
Figure 2. Adjusting Room.
Adjustment room with Omni Elevation Drop Table. Dr. Joo utilized CBP, Gonstead, Quantum Neurology technique and Kinesio Taping Methods to restore proper alignment, relieve pain, and improve function.
Figure 3. Traction Room.
Dr. Joo utilizes the 3D Denneroll table, Target Force Traction Equipment and Cervical Extension Traction to correct the abnormal curvature of the spine.
Figure 4-1. Report of Finding Room.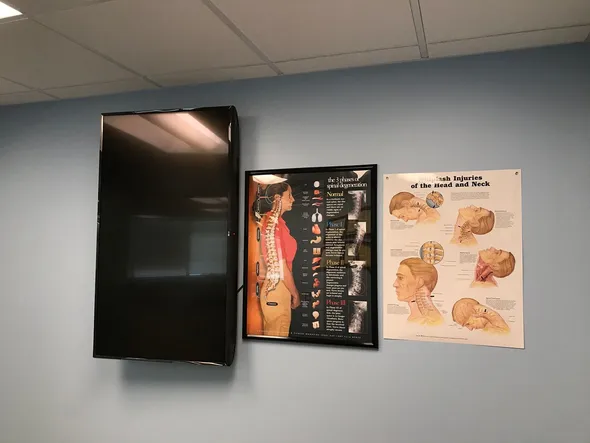 Figure 4-2. Report of Finding Room.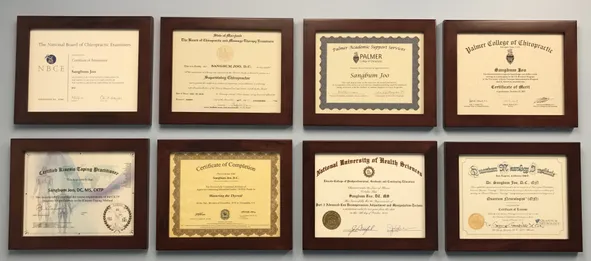 Figure 4-3. Report of Finding Room.
Dr. Joo graduated from Palmer College of Chiropractic and is certified in a variety of Chiropractic technique and he will individualize your care to get the maximum results for your specific conditions.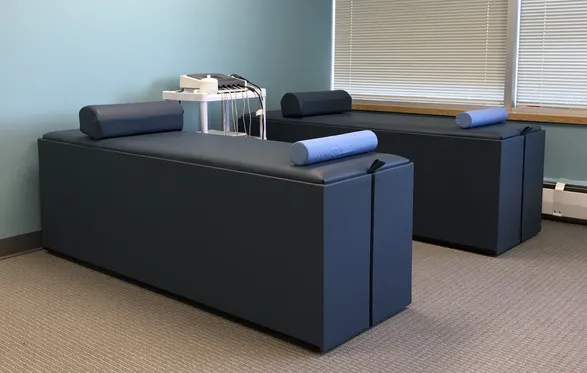 Figure 5. Muscle Stimulator and Intersegmental Traction Table.
The Mettler 4 Channel Combo and Intersegmental Traction Table are used to relieve pains.
Figure 6. The Summit 42kW High Frequency X-ray system.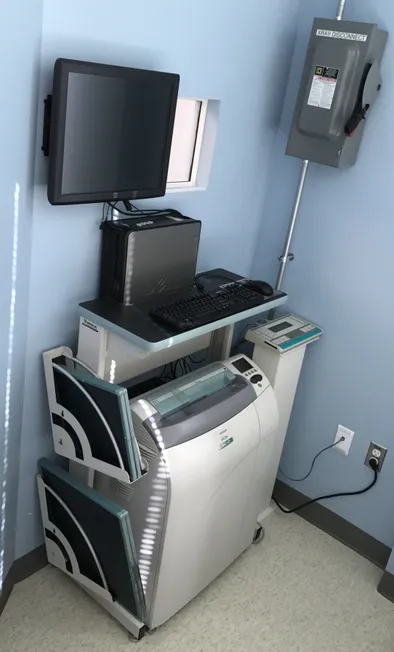 Figure 7. The Fuji Computed Radiograph
Our state-of-the-art image processing system from the Fuji enhances and optimizes the diagnostic quality of digital radiographic images far exceeding that of conventional film. Digital images are available within seconds and offer exceptional, consistent image quality while preserving diagnostic detail. In addition, these images offer enhanced fine detail and soft-tissue contrast with better compensation for thick body parts. This is allow us to provide better, safer patient care.