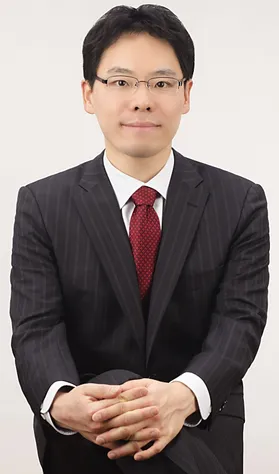 Dr. Joo was born in South Korea. He received his Master of Science degree in Microbiology from the Sangmyung University and he had studied the Protein Crystallography at Samsung Biomedical Research Institute, Sungkyunkwan University School of Medicine.
Dr. Joo moved to United States and graduated Summa Cum Laude at Palmer College of Chiropractic in Davenport, Iowa in 2012. While Dr. Joo was in school, he attended as many different seminars as possible to apply to patients.
After graduating the school, Dr. Joo had worked as an associate doctor at Washington Chiropractic Center in Washington, DC and Berkeley Chiropractic Center in Goldsboro, NC. Then Dr. Joo decided to move in the center of the Gaithersburg to open his clinic. The Gaithersburg Wellness Center was opened in 2017 in Gaithersburg, MD.
Dr. Joo uses what is most effective and what is most comfortable for a particular patient. Some of the techniques he uses are: QN (Quantum Neurology), CBP (Chiropractic BioPhysics), Diversified, Thompson, Activator, Gonstead, Kinesio taping, Impulse and other techniques that are very gentle for the elderly and children, including newborn babies. He also enjoys nutritional consultation with patient.
Dr. Joo is the only Chiropractor in Gaithersburg, MD who is certified in CBP and QN and one of a few is certified in Cox decompression technique.
Dr. Joo focuses on not only to make you feel better, decrease pain, and improve function but also to correct and restore your spine back to alignment so you can have a strong healthy spine, and feel confident about your health.
Certification/ Qualifications
Awarded to Summa Cum Laude

MD, DC, NC Boards Licensed with PT Privilege
Publications